Robert S. Drazin, Esq.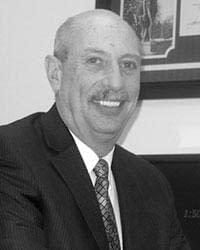 Robert S. Drazin is Of Counsel to Ravid and Associates. Mr. Drazin completed his undergraduate and law school studies at Michigan State University after which he served six years in the United States Navy. A member of the Michigan State Bar since 1974, he is also admitted to practice before the U.S. District Court, Eastern District of Michigan. Mr. Drazin has tried numerous cases to verdict in many circuit and district courts across the State of Michigan as well as in Federal District Court.
Mr. Drazin has lectured at numerous seminars. He was the featured speaker at two National Conferences at the invitation of the Center for Auto Safety and at the invitation of the American Ambulance Association. He has been quoted in the Wall Street Journal, the National Law Journal, the Detroit Legal News, by national renowned columnist Jack Anderson, by the Detroit News & Free Press, The Washington Post, and literally hundreds of other national and local news outlets who have sought his expertise. Mr. Drazin has appeared on National TV talk shows, local consumer TV programs and numerous radio shows.
Further, he testified before the Michigan House of Representatives as an expert and helped write important consumer legislation, most notably the Michigan Lemon Law. In a recent trial Wayne County Circuit Court Judge, Judge Michael Sapala remarked that Mr. Drazin "did a magnificent job representing his client's interests and tried a perfect case."